The picture refers to the original title poem in which two people, talking together in a teashop, were so attuned to each other that they were able to join in the ending of each others sentences.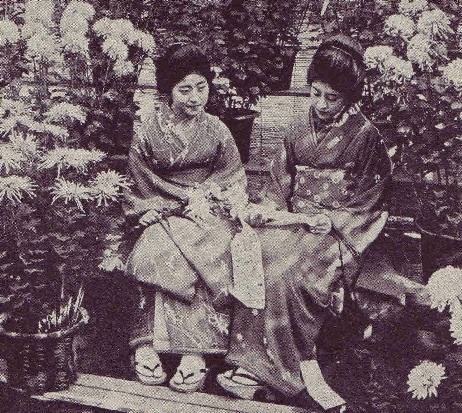 This collection, now defunct, owed its brief existence to Donny O'Rourke and the support of the Tom Wright bequest. The booklet was compiled from poems written for Donny's classes, supplemented by some earlier work. The collection was not structured, but based on the principle of choosing the best.
The title is from a two-voice sonnet, illustrated by a picture taken from Arthur Mee's wonderful Children's Encyclopedia. but it is hard to see it as appropriate for a collection of disparate poems. Eventually it felt like 'trying to be too clever' and many of the poems in it were transferred to a collection called' A False Down'
Perpetual Motion
Skate-boarder leaping
through loophole in energy
conservation law.
Dehors before Dèscartes
Everywhere was here,
there and all over the place.
He put it in line.